Since the game of the year thread revealed how far outside of the modern industry I seem to be in, I think, fine, I'll make my own thread. (with blackjack, etc etc)
Backlog thread. Here, can just talk about whatever it is you've been playing
lately
, and how ashamed you are that you hadn't played it sooner. Also, make fun of other peoples failures, make recommendations, wherever it goes, really.
_____________________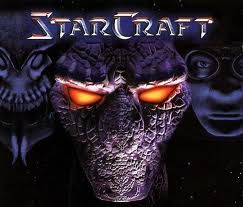 Back when MLG was on, most of the focus was on SC2, and I had to admit, I hardly had any idea what was going on. I bought Battle Chest a long time ago, but was so bad at it that I couldn't make it through, something like level 7 of the terran campaign. But now, having played other RTS games, I'm giving it another shot, just for the sake of knowing the basics.
Shame: Moderate.
_____________________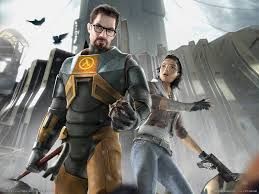 Delayed reaction to having played Black Mesa however many months ago. Holy hell. I don't even. Atmosphere is genuinely disconcerting, in a way I'm not sure I've seen before, and super immersive. Some insane surprise around every other turn. Suddenly, zombies vs beyblades! Suddenly, the floor is now hot lava! Suddenly you command an army of zerglings! No, there's no invisible wall blocking off those beams, yes, that's the only way you can get across. But it never seems too weird, rather, the improvisation feels like the key to how unstoppable you are, as the player character, instead of being awesome because you are the bullet god.
All those jokes over all these years. Jokes about Gaben, and counting to three, and secret ARG codes. These people were not ****ing around when they choose what series' to obsess over.
Shame: Maximum

Virt V9




Number of posts

: 382


Age

: 33


Location

: Omnipresent


Registration date :

2008-06-20



I got 2 for now:
No shame at all with this one! I'm just behind since I didn't get a 3DS until very recently (Thank you so much OUGA!!!)
This is by FAR the easiest of the Fire Emblems, but it's also the best of the series due to the depth of content in this game. I think I still prefer the fights in Radiant Dawn (The Wii one), but I also like the harder games compared to most.
Now this one.... is much much Shame:
ope.
I did not own an Xbox or a PC that could play this. Then 3 years ago, I finally bought it on Steam. Did I play it? Nope: Because Starcraft 2 came out.
Now I finally have time to get to it... but then Starcraft 2 Heart of the Swarm came out! And I got Fire Emblem!
And I love Star Wars. I like the new Trilogy ALMOST AS MUCH AS THE OLD ONE! I've played most of the games and read the books, but this series has always escaped me.
I highly recommend this game for any RPG fans. And any Star Wars fans.

_________________
Die and be free of your pain, or Live to fight your sorrow.

TheKiest




Number of posts

: 1829


Age

: 35


Location

: Worthington, Ohio


Brawl Code

: 3523 1751 6061


Wii Code

: 0581 1471 0586 5698


Registration date :

2008-06-13



---
Permissions in this forum:
You
cannot
reply to topics in this forum